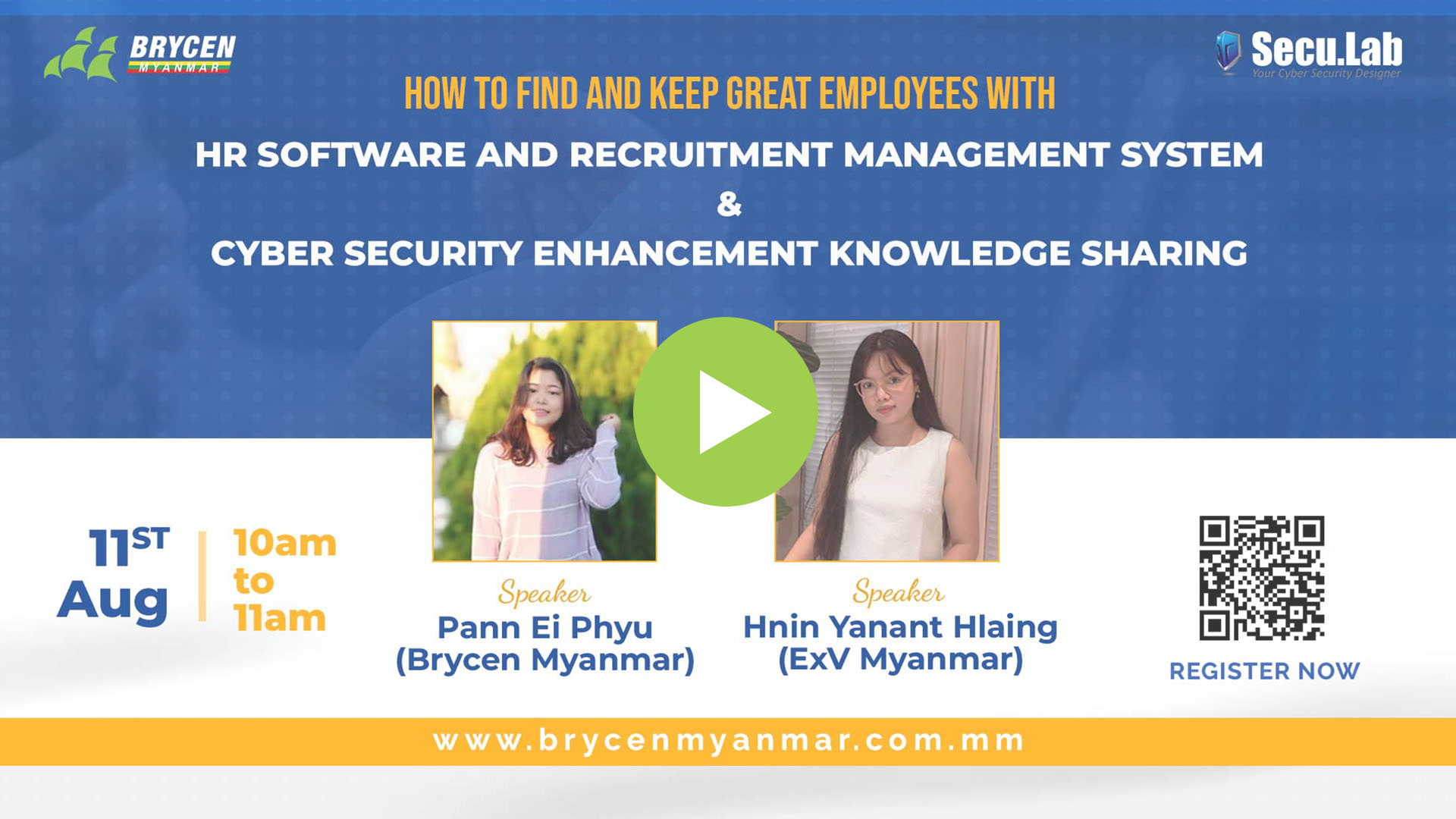 How To Find And Keep Great Employees With HR Software And Recruitment Management System
& Cyber Security Enhancement Knowledge Sharing

As this seminar will last longer than one hour, we will explain to you how our HR Software and Recruitment System can help you optimize your Human Resources Management, and how our Cybersecurity Solutions can enhance your knowledge and skills on how to protect your data from cyber risks.
You will learn: How our HR Software and Recruitment System can help you handle your HR and Recruitment needs, such as Attendance, Employees Management, Payroll, Resume Screening, Interviewing, Hiring and more;
How cybersecurity solutions can help you learn about the latest trends and best practices on cybersecurity, such as firewalls, antivirus, encryption, backup, and more.
You will also learn the latest technology and best training courses for every single user of your organization, starting from the basic user level to the management level, mainly focusing on the up-to-date trending cyberattacks, targeted email attacks, ransomware, and Emote.