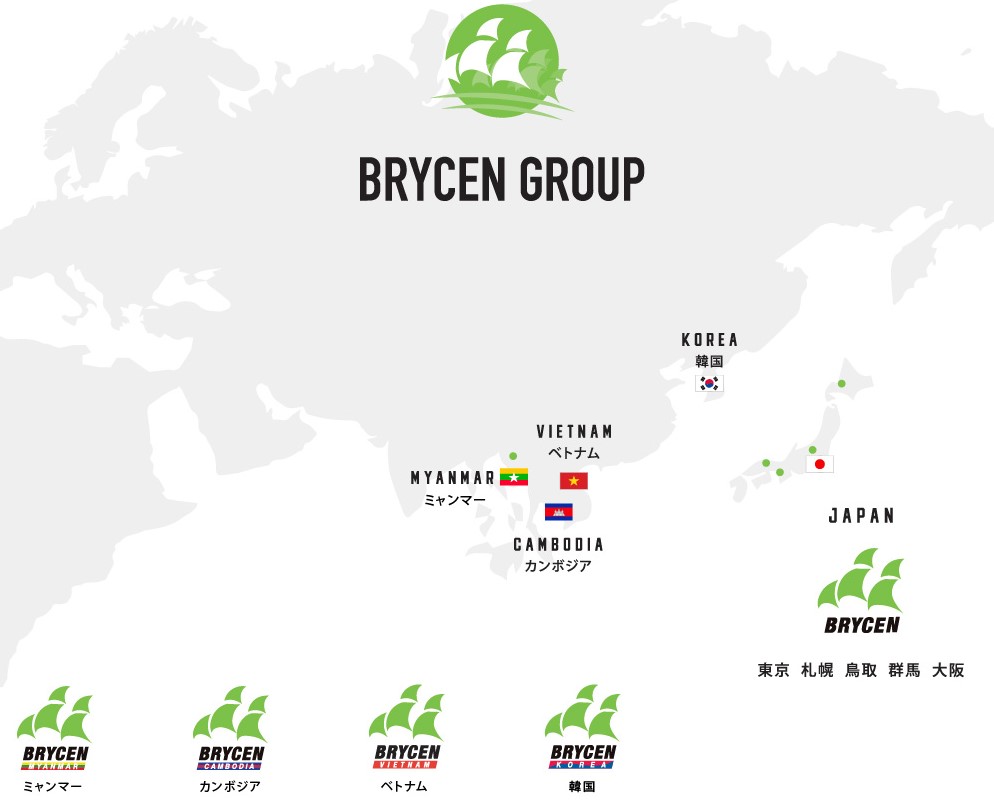 COMPANY PROFILE
Welcome From Our Company
BRYCEN: a company that continues to evolve We provide optimal solutions with our world-Class technology and rich experience We tackle new challenges every day following our motto: Sail together to the Smart Galaxy
Our Mission (BRYCEN's mission):
Value Engineering is the word we use to represent the values we uphold. From the value of our customer's businesses to the value of offered products and services, investments to increase efficiency and growth, environmental performance, or customer satisfaction, we work hard to uncover the true meaning of value for any need.
We are setting sail for a new continent with our independent organization. A continuously evolving company: BRYCEN Myanmar At BRYCEN our company and our employees are always continuously evolving and continuously striving to evolve.
Challenge & Borderless:We pride ourselves on tackling new challenges and having a borderless mindset.
WHAT PEOPLE SAID
They happy with us!!!
We hired them because we believe that good service comes from compassionate people who are empowered to solve your problems.
We have received very positive feedback on the look and feel of the new customized software and website.
Brycen Headquarters Profile
| | |
| --- | --- |
| Company Name | BRYCEN Co.,Ltd |
| URL | |
| Representative | Masaru Fujiki |
| Capital | ¥263,007,500 |
Brycen Myanmar Profile
Company Name

BRYCEN MYANMAR CO., LTD

URL

Establishment

2013/12/31

Representative

Yuichi Narita

Capital

1,050,000 USD(BRYCEN CO.,LTD100%)

Our Address

No(178/180), 36th Street Middle Block, 3 Ward, Kyauktada Township, Yangon, Myanmar.

No (655), 38(A) Street, Building (3 RC), Between 78 Street & 79 Street, Mahar Aung Myay Township, Mandalay, Myanmar.

TEL:

Yangon : (+95) 09254045384

Mandalay : (+95) 09442629962

Number of Employees

131 employees [109 full-time employees, 22 contract employees]
(as of February 21, 2023)

Business

Content distribution business
System development business
Offshore development business
Outsourcing business
HP production business
Infrastructure construction business
Contract consulting
HISTORY
December 2013

Established VERUMLIB CO., LTD.
Capital : $50,000

May 2015

Invested by Brycen
Capital : $150,000

October 2015

Transfer of shares to Brycen's wholly owned subsidiary.

October 2016

Changed company name to BRYCEN MYANMAR CO., LTD.

February 2017

Capital increased to $230,000

September 2017

Changed office location

July 2018

Increased capital to $600,000
45 employees
25 contract employees

November 2018

Increased capital to $1,000,000

May 2019

Established Brycen Myanmar Mandalay Branch
OUR TEAM