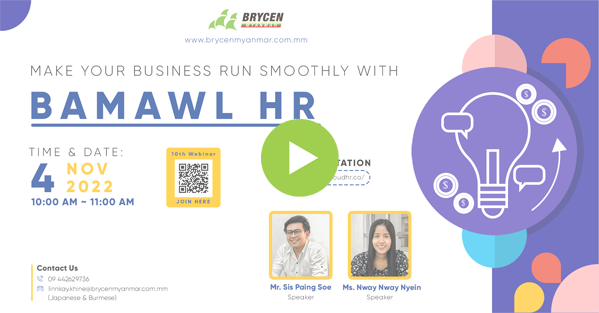 We are holding this 10th Webinar with the aim to know about " Make Your Business Run Smoothly With Bamawl HR ".
In this free live section, we will demonstrate about
" How to reduce your HR Manual Workload by using our Bamawl HR Software? ".
From this Webinar, you come to understand by using HR Integrated System " To increase the productivity and efficiency of HR which will help the HR department accomplish its goals and objectives by streamlining administrative processes across functions and management of the workforce ".