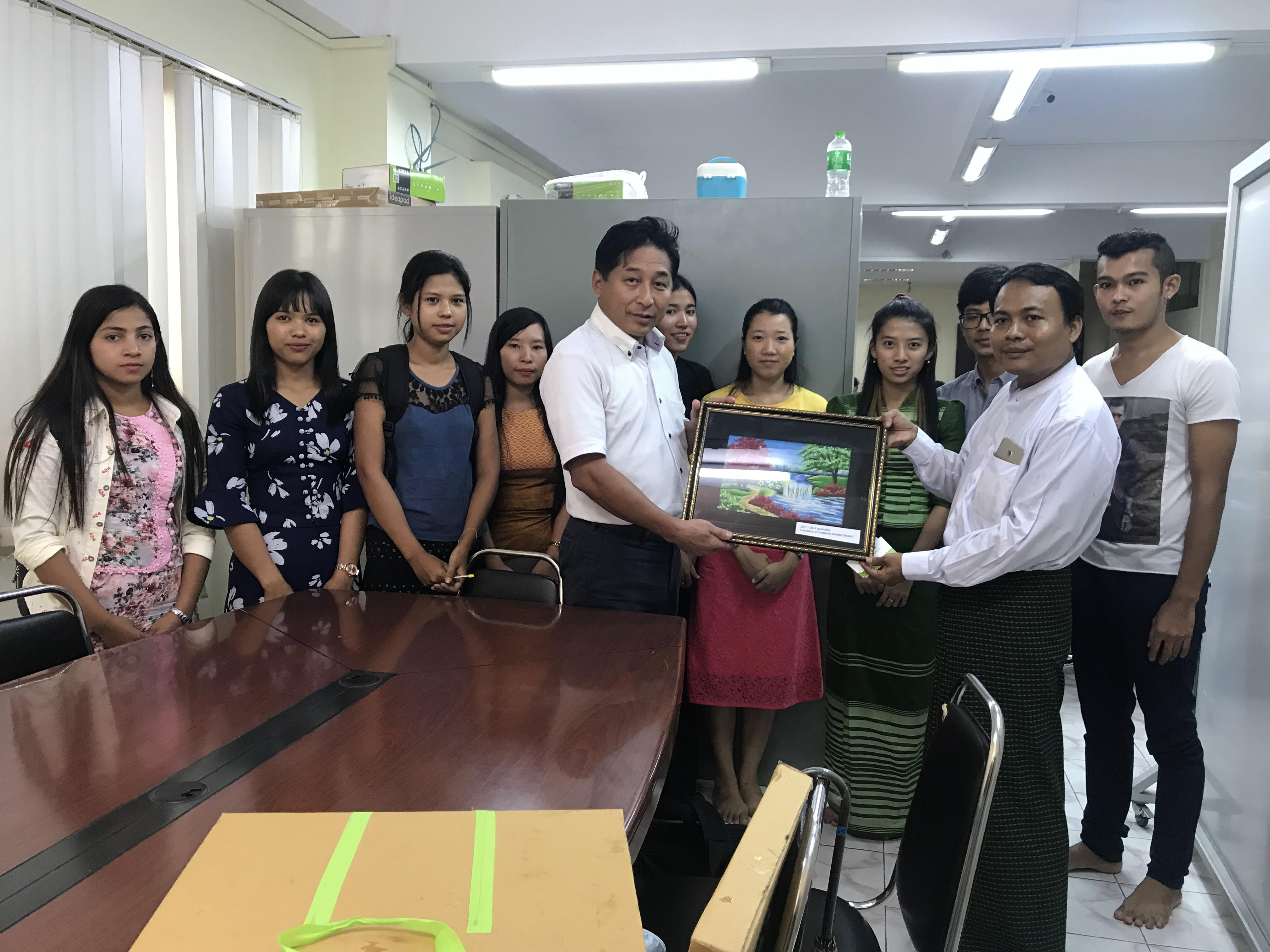 Brycen Myanmar Co.,Ltd has accepted 9 final-year computer university students as interns at the Company's offices.
Internship programmer was starting from 1st June as 3months internship.
We received thankyou gift from Principal of Computer University ( Dawei ) for offering internship to their students.
Continuously, we have plan to receive and train of internship students starting from now.