CONTENT DISTRIBUTION
Mobile phone penetration rate of Myanmar in March 2015 is said to have more than 50%. Spread the number of mobile phone is 2,890 million units. (June 2015) smartphone penetration rate of 90% or more.
Mobile phone sales in the entire ASEAN becomes a 18 million units of 43 percent year-on-year in the three months of the first quarter 2014, of which 55 percent was a smartphone. Year-on-year 135 percent increase also for the entire smart phone, tablet became 250 percent increase.Content business is growing rapidly in the smartphone spread.
Smartphone contract numbers in Japan are about 63 million cases (2014 September, MM Research Institute) and 65% of the 18-39 years old smartphone users, 19,760 persons are enjoying in smartphone games(Smarprise Corporation survey). Among the contents, game market is large. Smartphone game market size of 2013, is 5,468 one hundred million yen. Year-on-year increase 178.0% (Corporation CyberZ survey)
ASEAN 5 countries game market has also been growing rapidly as the shown figure. We expected future expansion also.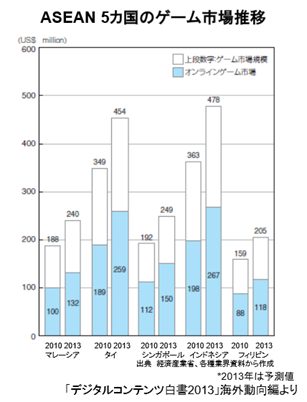 In Myanmar,content market didn't begin. Now we want to start. Since the difference is a mechanism of cellular phones in Japan, although it is difficult to compare with Japan, I can say culture,region etc. close to the Thai market.
Original platform 'SNAPP' application distribution
Billing can possible from user of all carriers of Myanmar (MPT, Telenor, Ooredoo, MEC) 2015/7~Present Our company is only one in Japan Companies
Localization to Myanmar
After free download, item billing
News/Jobs Advertising Business in SNAPP(Preparation)


SNAPP Platform Distribution
Snap Platform is mobile application. You can watch news using it.User always can download the games that platform upload, and also can charge.

News in SNAPP platform